JF Robitaille & Lail Arad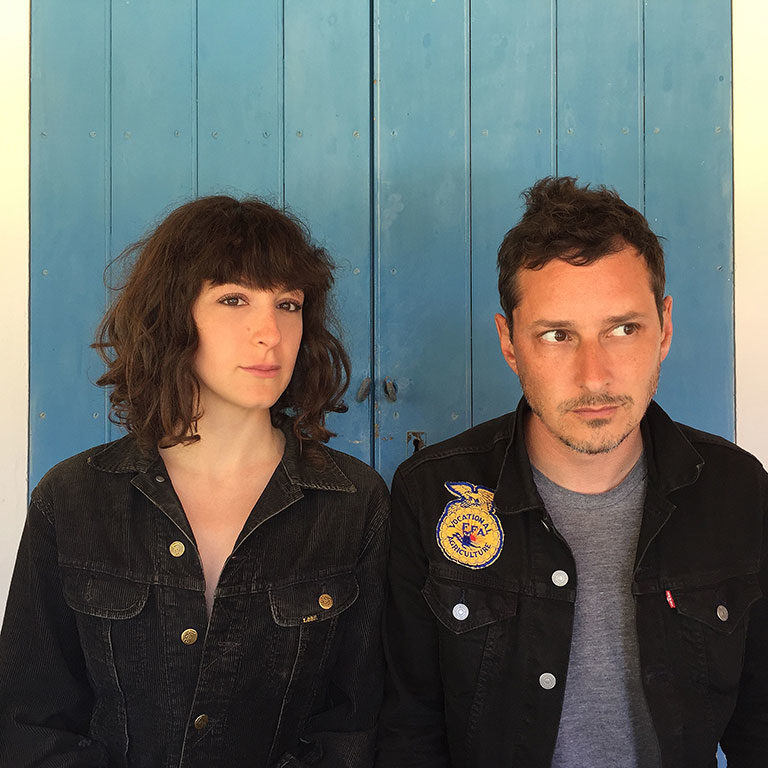 Biography
An explosive collaboration between JF Robitaille (Canada) and Lail Arad (UK).
During a co-headline tour through Italy in September 2016, the two solo artists found their duets increasingly in demand. Recording together was the logical next experiment. A snowy winter of songwriting in Montreal was followed by a month-long residency at the legendary Society Club Soho in London. The two tested out their new material over five sold out Saturday nights and encouraged their special guests (including Fyfe Dangerfield of Guillemots and Charles Watson of Slow Club) to do the same. They soon found themselves in the studio with Mike Lindsay (Tunng, Laura Marling), producing a track which not only combines their lyrical wit, but proves a bold musical departure for both voices. Balancing effortlessly between 1969 and 2017, "We Got It Coming" is a transatlantic gem.
JF Robitaille has long been celebrated as one of the most engaging songwriters in Canada, his 3rd album "Palace Blues" was released by Sparks/Universal in 2016 and the single "Missing You" (feat.Julie Doiron) reached #4 on the CBC Radio 2 National charts. He has opened for the likes of St.Vincent, Jonathan Richman and Sean Lennon and has toured extensively throughout Canada and Europe.
Lail Arad's second album The Onion, released by The Vinyl Factory in April 2016, received UK radio play from the likes of Lauren Laverne, Jarvis Cocker, John Kennedy, Robert Elms and Max Reinhardt, with the singles Lay Down and Milo playlisted by Spotify and Beats1. Press coverage included Paper Mag, The Financial Times, The London Evening Standard, The 405 and Clash. The album also got extensive radio and press coverage in France and Germany. In Autumn of last year Lail was awarded Women Make Music funding from PRS Foundation for 12 date UK tour, which included two sold out shows at London's Servant's Jazz Quarters.
On Tour (42 shows in 8 countries)

Notable Quotes
Montreal native JF Robitaille is more than wearing his heart on his sleeve — he's pouring his heart into his lyrics. – National Post

 Un des plus beaux porte-étendard du folk montréalais. – Voir Montreal

 Evokes Lou Reed in its detachment and Leonard Cohen in its dark lyricism. – Montreal Gazette

 JF Robitaille's songs are so original that no comparisons are necessary. – Der Spiegel

 Lyrically sincere and utterly charming. JF Robitaille could rise to be a Cohen for the new age; but with optimism, melody and a prettier voice. – Exclaim Magazine
A brilliant lament about 16 million cases of heartbreak by the wonderful Lail Arad. – Billy Bragg

 I'm all about this woman's new album. – Lauren Laverne, 6 Music

 This is literate acoustic singer-songwriter fare at its best… Album of the year contender. – The Arts Desk

 Lail Arad rayonnante dans Lay Down… Le folk version mutin et moderne.  – Les InRocks
JF Robitaille Online:
Facebook.com/jfrobitaille
Twitter.com/jfrobitaille
Instagram.com/jfrobitaille
Lail Arad Online:
Facebook.com/lailaradmusic
Twitter.com/lailarad
Instagram.com/lail.arad